Southland District Council
Workshops didn't work for New Zealand-based, Southland District Council. With Easy LMS, they succeeded in changing their employees' behavior concerning health, safety, and well-being.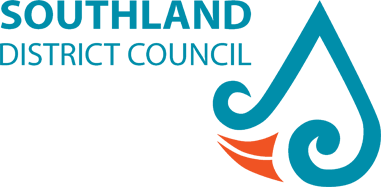 General information
When it all started ...
Early in 2018, Southland District Council started looking for a quick, effective Learning Management System from which to run their Health, Safety, and Wellness e-learning for the whole organization. We chose Easy LMS over other more complex systems because it was easy to administer and author the training, the reports were simple but effective, it enabled our people to access training regardless of where they were, and the Academy gave every participant control over their own learning experience.
From one-on-one coaching to an LMS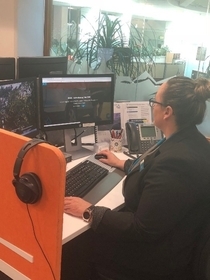 Before Easy LMS all our training was delivered in workshops or with one-on-one coaching sessions. This was expensive as it had additional costs in the form of lost work time and travel expenses. Furthermore, there was little or no evidence of a change in behavior as a result of the training experience. Five months down the track with our Easy LMS e-learning, and we are noticing a marked difference in the way our people are working. Health and safety have become integral parts of what they do. People are more observant and more caring of each other. Teams are responding more positively to the training, and are competing to see which team gets finished first.
Certificate wall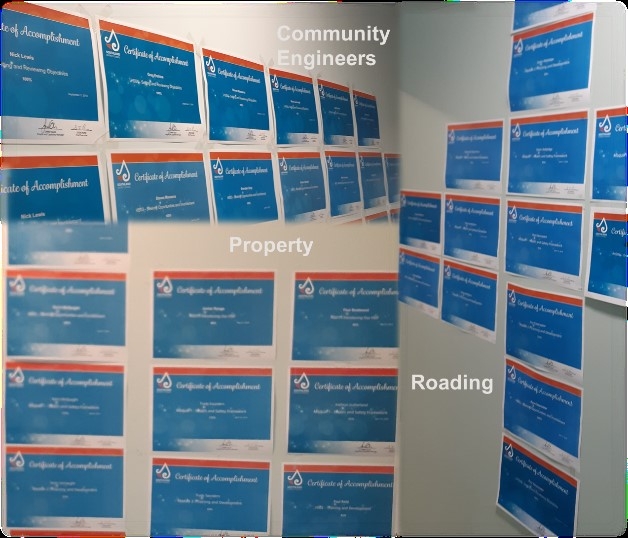 There is also a growing pride in achievement as evidenced by the certificate walls where each department displays their success. Easy LMS has enabled Southland District Council to collect sound evidence of the learnings our people have gained as result of the training, not just through their exam results, but also through the workshop activities integrated into each courseware, and in the e-Learning Feedback Survey results we collect for each new training course.
Easy LMS has enabled us to bring Health and Safety alive in our organization. The service from Easy LMS has been outstanding and we would recommend any organization considering implementing e-learning to use this system – it really is Easy.

Janet Ellis, People and Capability Manager
Flexible, easy to follow learning that encourages team discussion and problem solving.

Terri Black, Health, Safety and Wellbeing Advisor