Make your own quiz with pictures
Gamified quizzes are basically short questionnaires given with the objective of testing the knowledge people have about a topic, and help them learn about it at the same time. A quiz with pictures is much more interesting and engaging! With our quiz creator, it's possible to add images to both your quiz questions & answers.
Questions
You can add pictures to all question types available for quizzes. It's very easy to add images to your questions.
Go to your quiz questions, click to add a new question (or edit a question you already have), and you'll see a place where you can add an image to your question. When someone is taking your quiz, this is how they will see your question: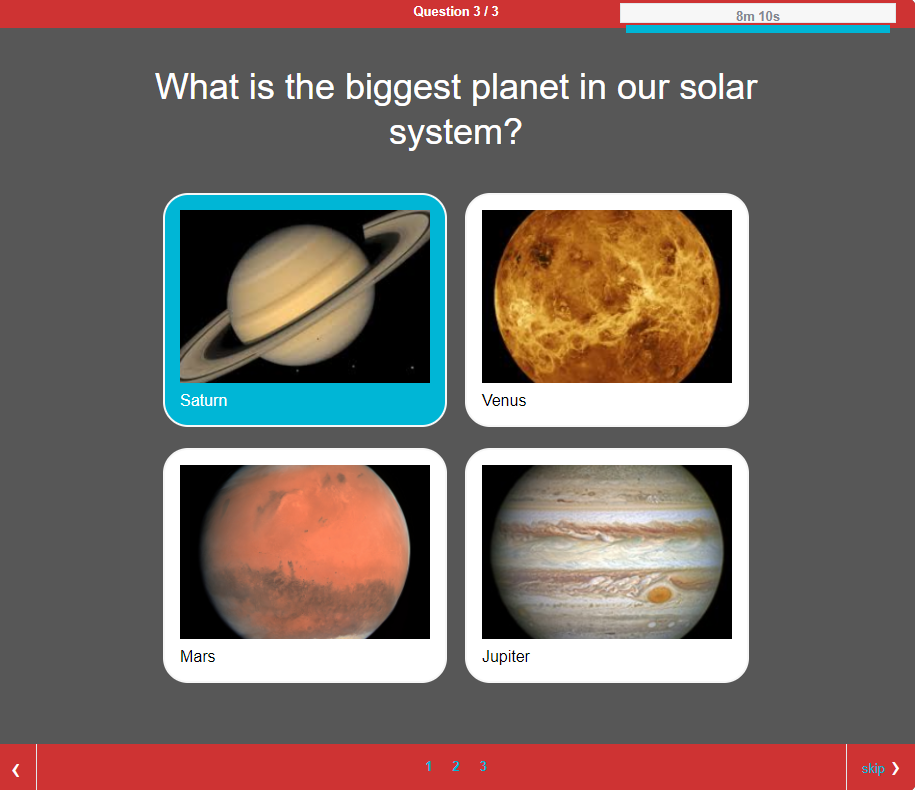 Answers
If you choose the image question type, that means you can add pictures as answers for your quiz. You can choose between small and medium images (with space for some text) or large images (only pictures):
Pretty awesome, right? 😎
More articles that might interest you